PhotoRobot Multi-Cam and Turning Table
The PhotoRobot at Aalto University is what we call the multi-camera system for capturing 360 degree spins of items on a centerless turntable. It is produced by a company also called PhotoRobot.
It captures multi-row images simultaneously utilizing 3 cameras installed at 5, 30 and 60 degree angles. This setup is also perfect for photogrammetry which uses the photos to reconstruct a 3d model out of the 108 captured photographs taken per session. To capture the bottom of the object a 2nd photo session can be performed and doubles the total photo count to 216 + calibration shots. All-in-all the process takes less than 10 minutes for both sessions, but post-processing, editing and preparing the 360 spin can take up to an hour. The photogrammetry process takes an additional 1-5 hours depending on the computer.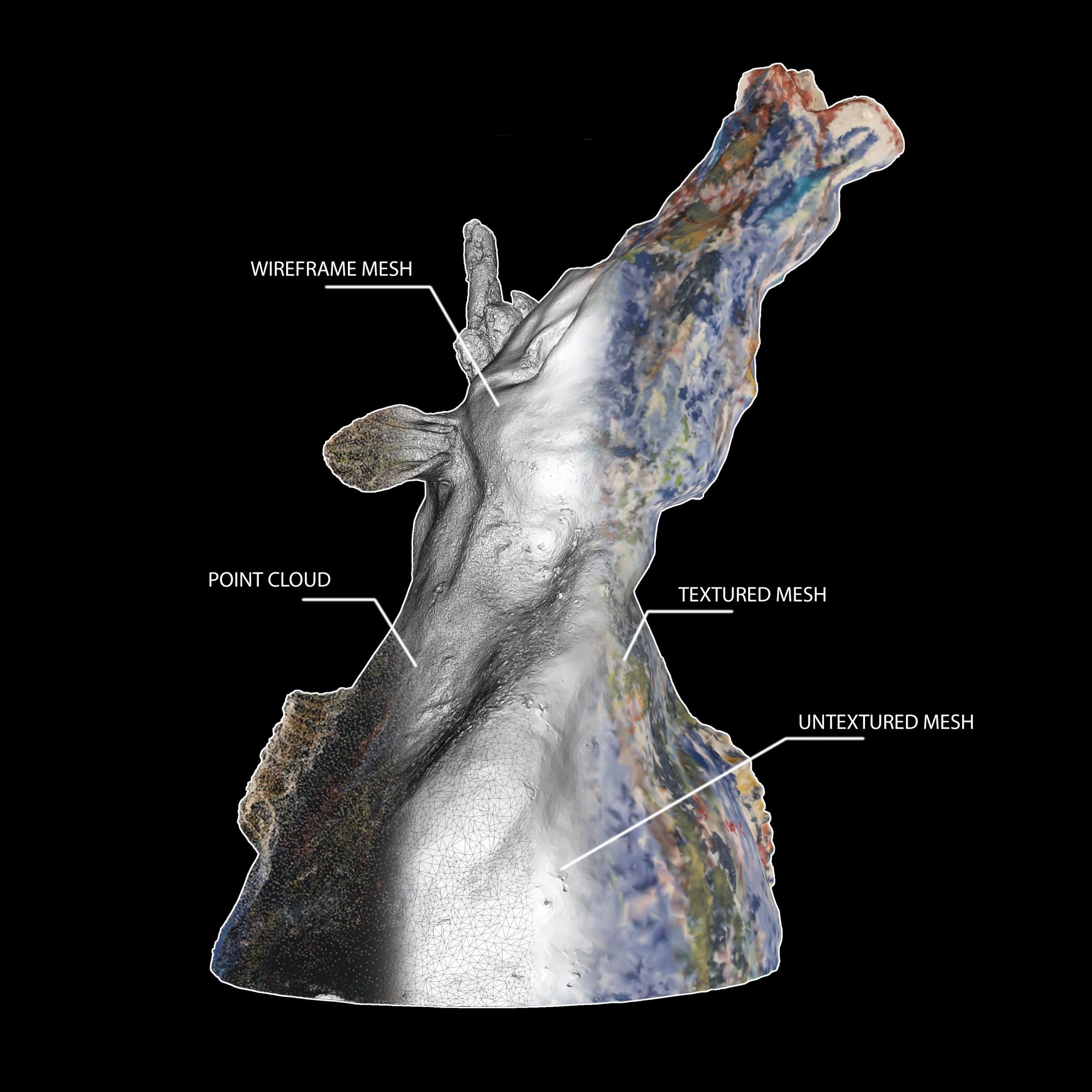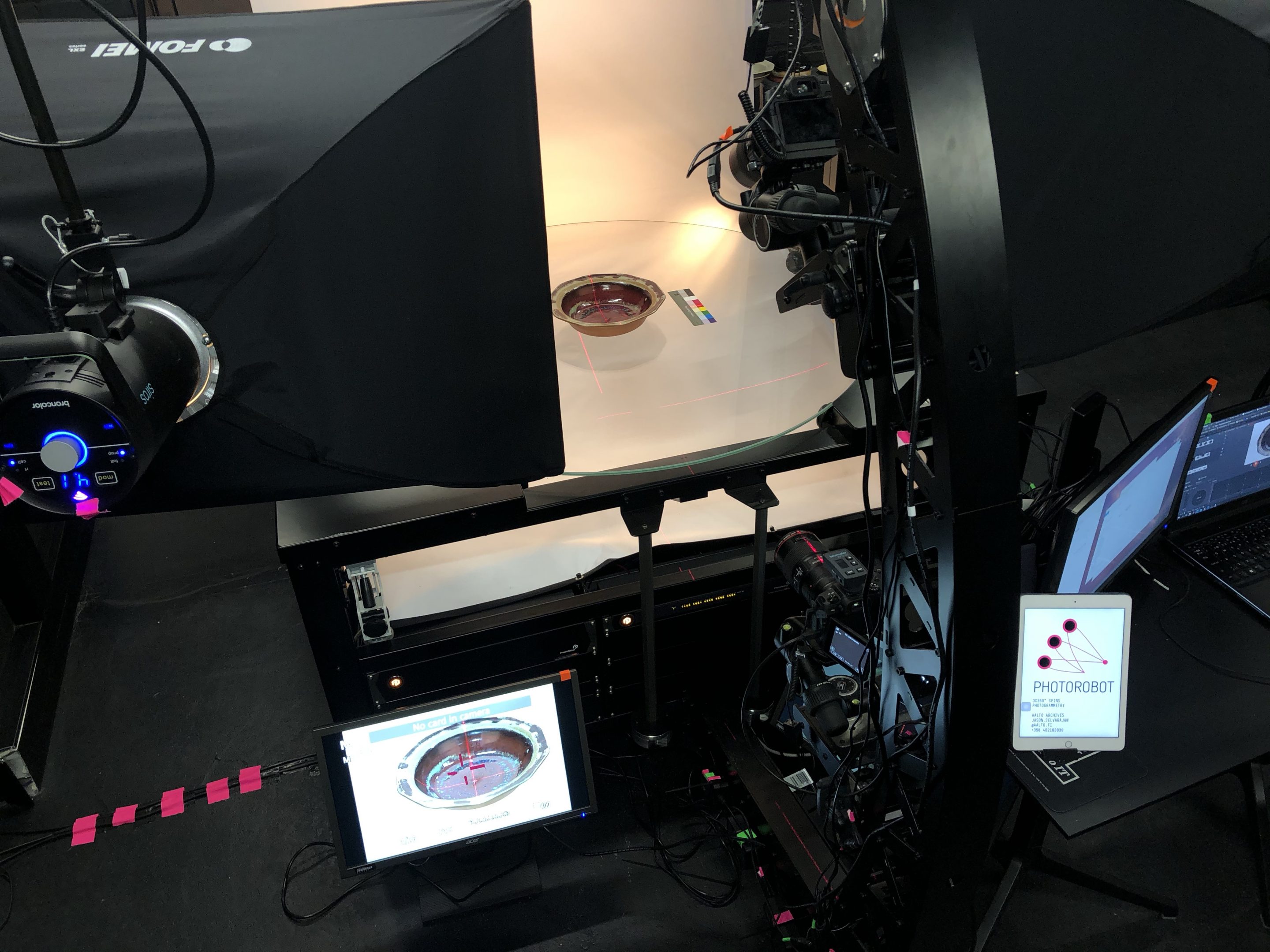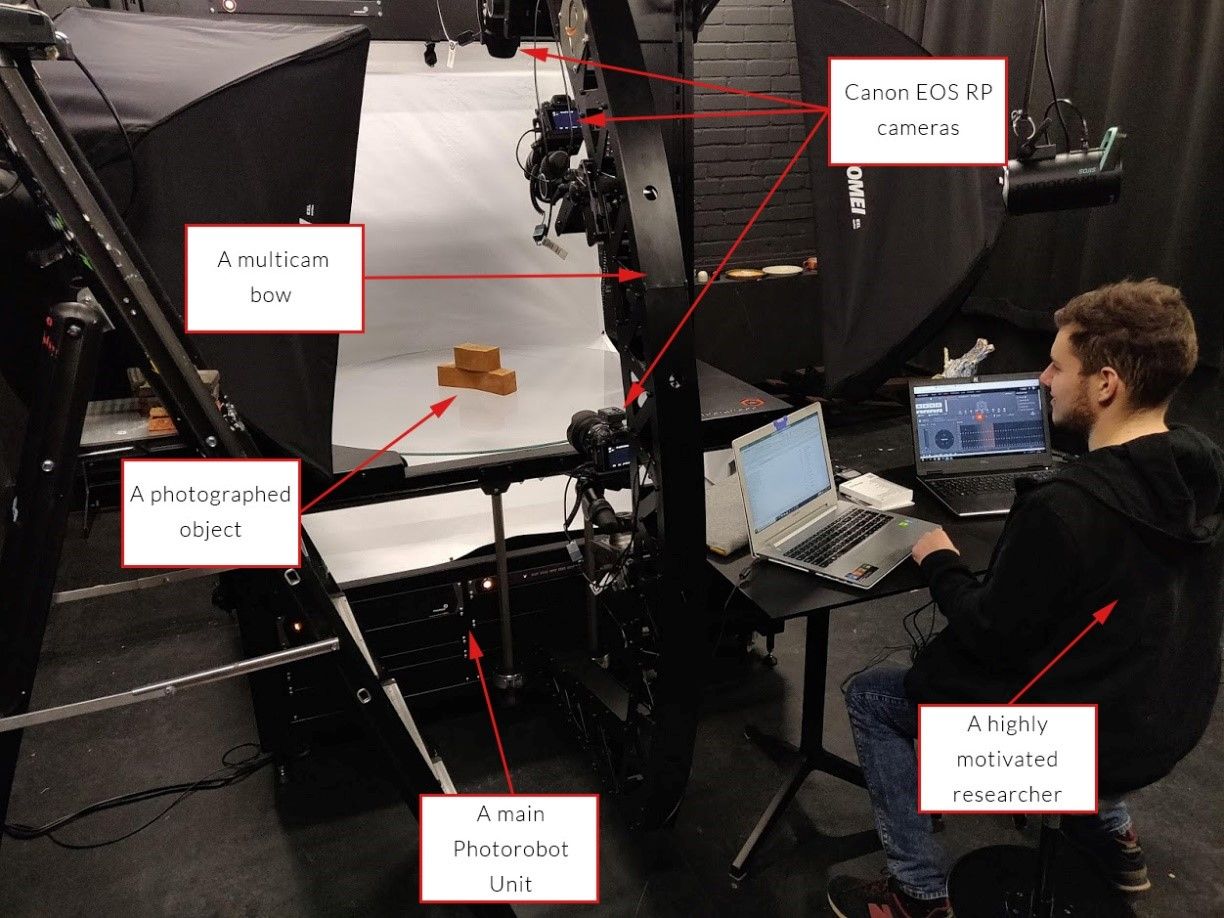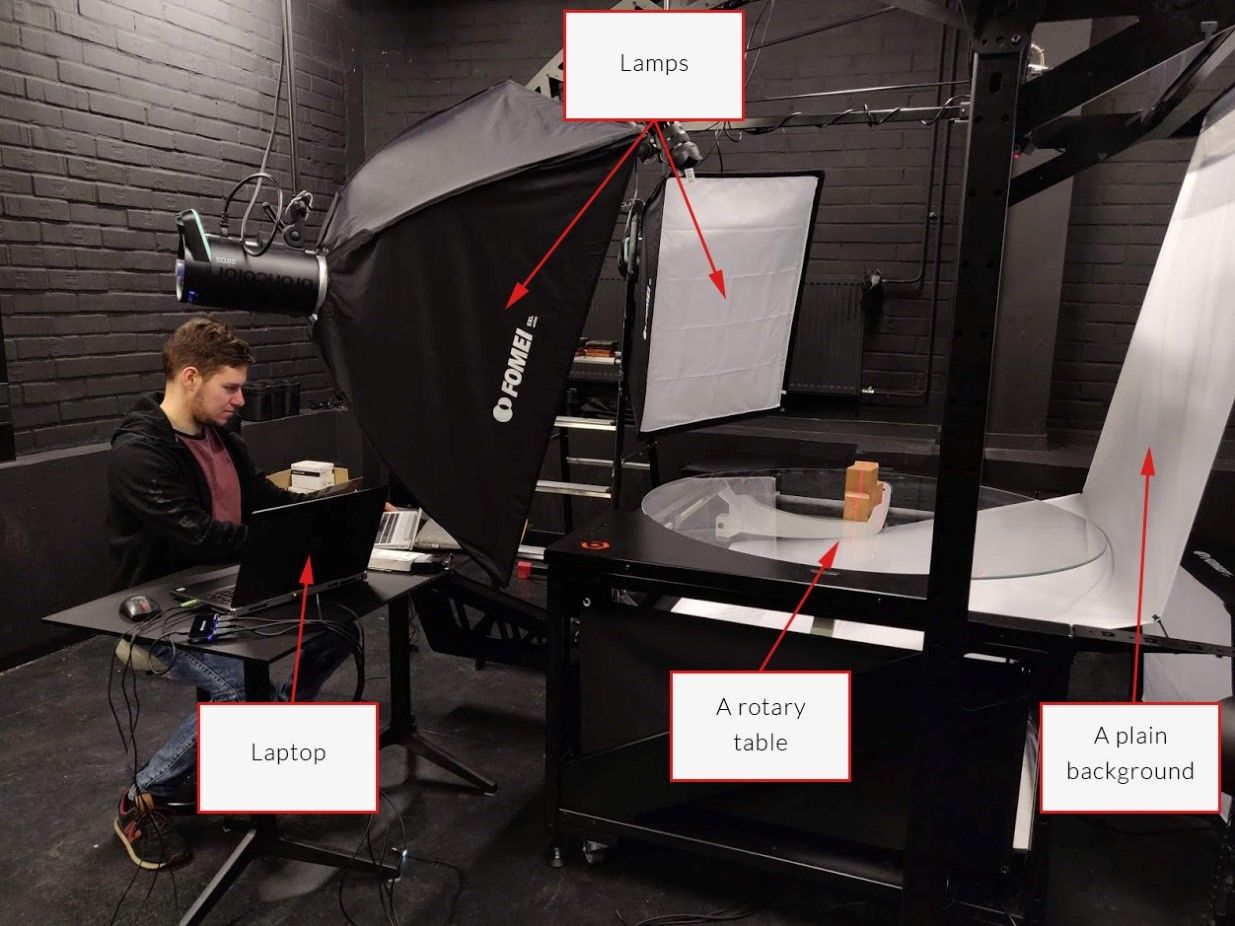 Articles about the PhotoRobot on Aalto pages: