This past weekend, Aalto Studios' partner, ACE Producers, an organization focused on training and development for established film producers across Europe, hosted its second-ever "Training Days" workshop, aimed instead at up-and-coming producers.
20 aspiring producers from Finland, Denmark, Norway, Sweden and Iceland were selected to join several consultants, mostly professional producers and members of ACE Producers' network at Dipoli and elsewhere in Espoo and Helsinki. The theme of this workshop was marketing and distribution of films, and several of the producer consultants shared their own experiences with promoting and selling their work.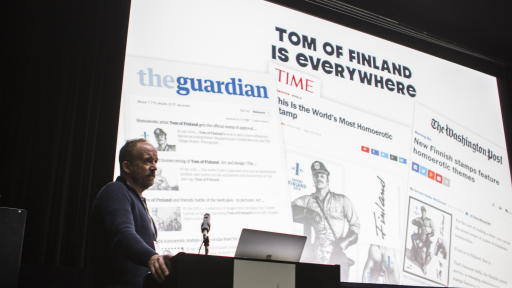 The weekend included a tour and dinner at Haltia, hosted by the city of Espoo, and on Monday, the producers attended the concurrent Elements of Success Conference in Helsinki. Aalto Studios' Academic Director Aleksi Bardy took the stage there to share his experience with producing and writing the Finnish blockbuster Tom of Finland.
All in all, the producers experienced a diverse and inspiring weekend for their developing careers in film production.