These materials can be used in your projects and productions to credit Aalto Studios for any help we may have been able to provide.
Aalto Studios Wordmark : Title Card 16:9 4K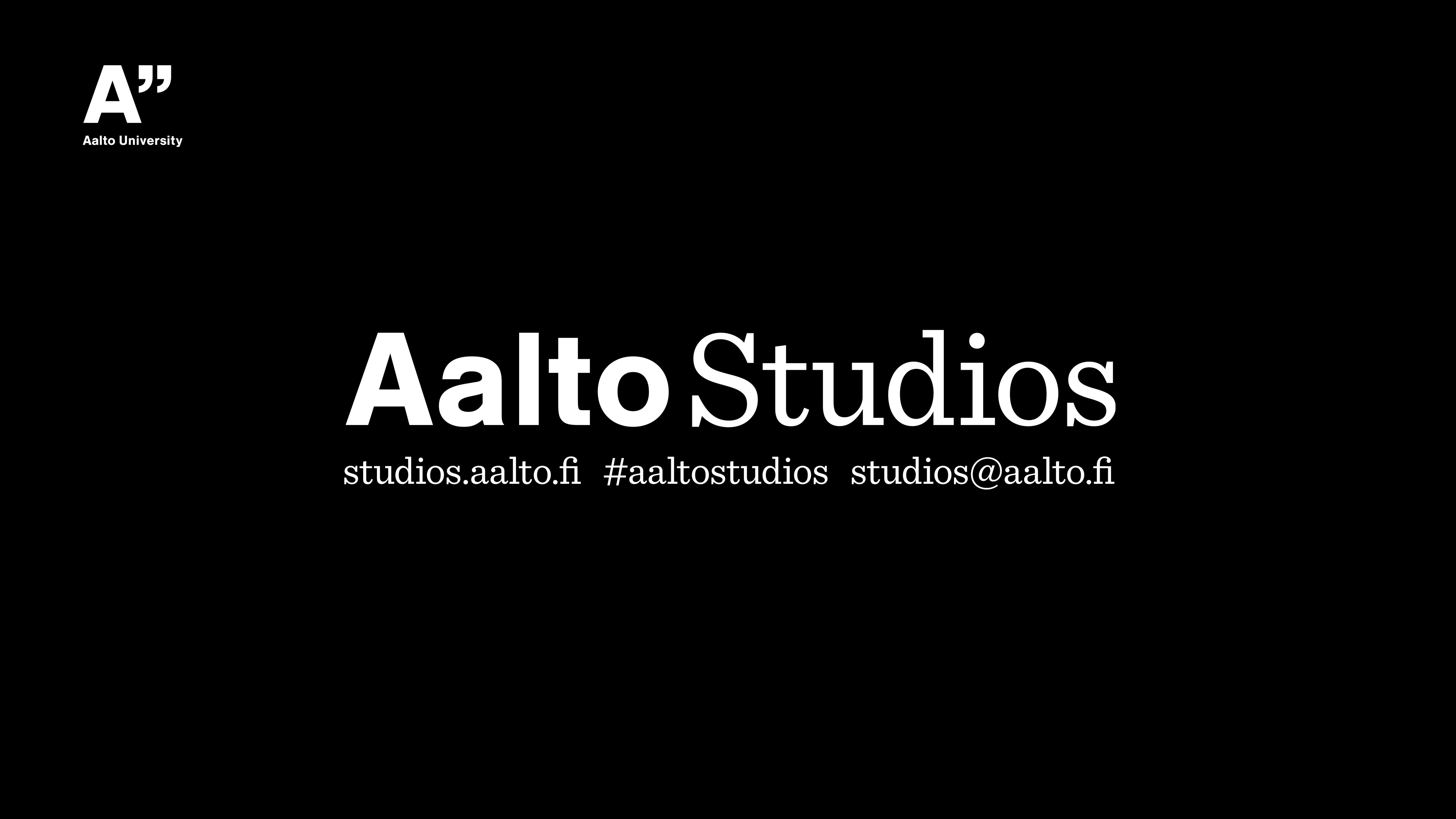 The 'Aalto Studios' wordmark should be accompanied by an Aalto University 'A' logo variant. You can choose to show the University logo either sequentially in time, before the 'Aalto Studios' wordmark, or within the same layout. The materials contain title card variants for both. We typically prefer the 'A"' (quote) version of the University logo.

Download Title Cards (PNG/PSD)
Aalto University Logos with Aalto Studios inline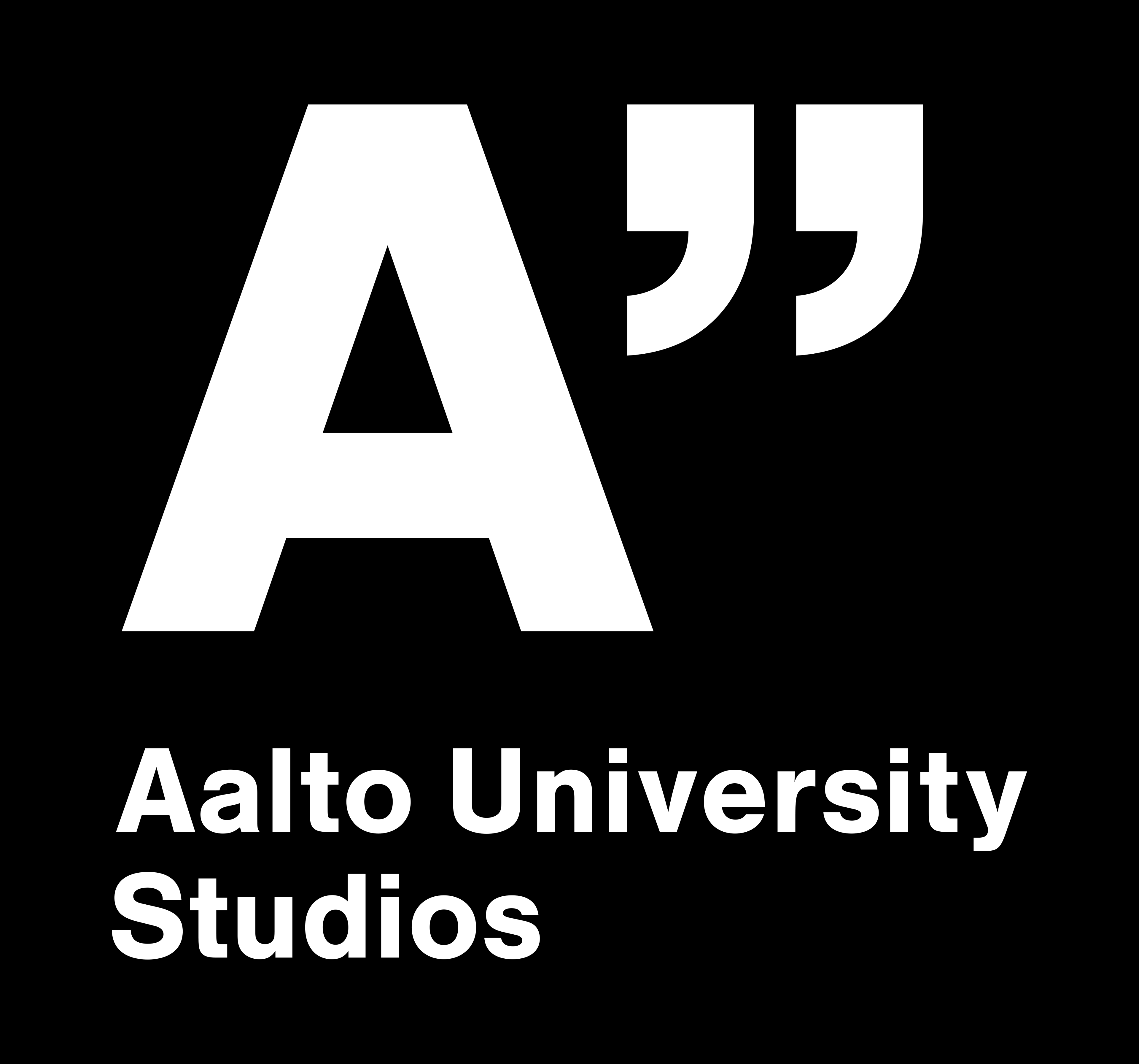 This Aalto University logo variant includes the 'Aalto Studios' name inline and is sufficient as a stand alone representation. It can also be used for watermarking and in collections of partner logos. Guidelines for use, and variants for vector and bitmap use are included.
The Aalto University Brand Library has more materials for University related communication in general.
For more information and guideance, contact us at studios@aalto.fi or hit the Messenger bubble below.