Aalto Fablab is the digital fabrication laboratory of the Aalto University. It is based on the classic MIT Fab Lab concept, has all the machines listed in the 100K fab lab specification, has open days and hosts Fab Academy thus being an active node in the global fab lab network.
This error message is only visible to WordPress admins
Error: API requests are being delayed for this account. New posts will not be retrieved.
There may be an issue with the Instagram access token that you are using. Your server might also be unable to connect to Instagram at this time.
See more, follow @aaltofablab on Instagram
Tell me More!
It is not just the machines, but the knowledge around them. From idea to CAD and CAM design to fabrication with one or all the machines, electronics, programming and system integration – that is what you should try to get out of it.
For Whom?
Lab is generally open the students of the Aalto University, but provides space and machine time to everyone else during open days. Membership options are also available. Students, members and staff can book the machines (see Booking in the sidebar).
What can I do There?
It is a place where to make (almost) anything. You can learn and use each machine or fabrication method individually; combine your ideas with CAD/CAM skills and use different machine for every part of your project that requires it. Learn all the skills individually or via joining the Fab Academy – the choice is yours.
Things you can do at a fab lab include the following.
Vinyl cutting stickers for your laptop, t-shirt or flexible circuit board.
Laser cutting complex parts for design, engineering or jewellery.
3D printing custom parts that are hard to make otherwise.
CNC milling finger-joint furniture and 3D objects such as molds for vacuum forming or miniature landscapes for architecture.
Precision milling 3D objects and circuit boards.
Design and produce electronic circuit boards to drive motors, sense the environment or connect to your pocket calculator.
And more!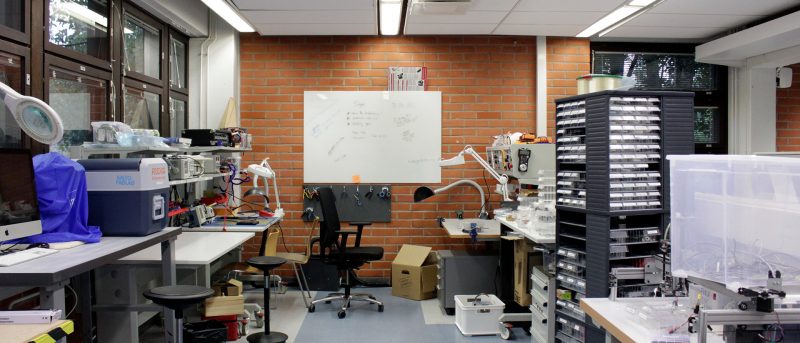 Electronics Lab
Since Set Design Workshop and Aalto Fablab now live under one roof, the electronics lab is a shared one and can be… …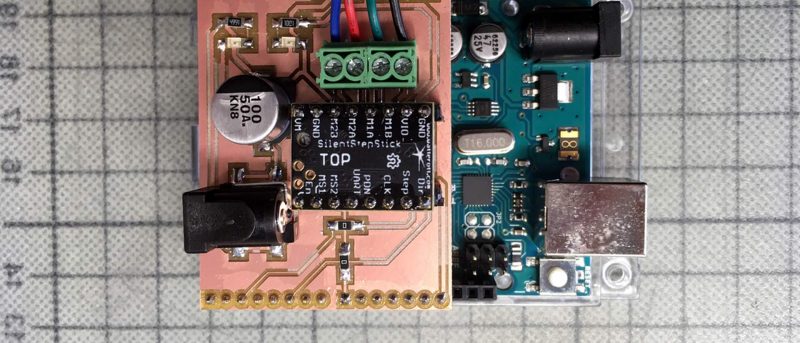 PCB Production
Bring your electronics experiments to the next level with the Aalto Fablab PCB production capabilities. We have two milling machines… …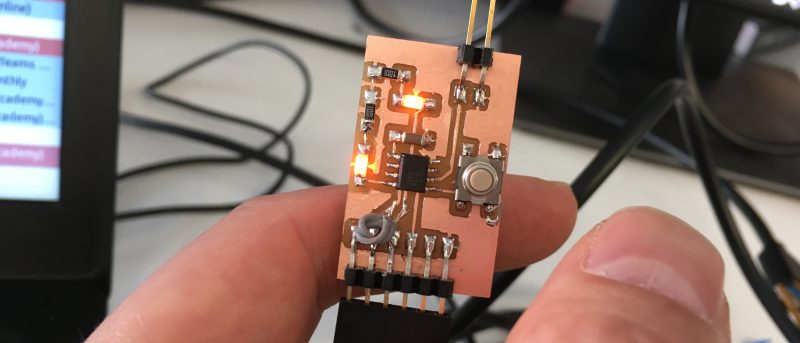 Fab Academy
Fab Academy is a full-semester full-time course that covers most of what is possible a fab lab. In 18 weeks… …
Courses
Fab lab is a shared space and it can be used in combination with any course that requires digital fabrication. We offer introduction sessions for those who want to get started with a specific machine and Fab Academy to those who want to learn to use the fab lab to its fullest.
Introduction Sessions
We are currently piloting regular introduction sessions for a variety of machines at the Aalto Fablab. Check our general introduction session calendar and click one of the links below to register.
Laser Cutter (Epilog Legend 36EXT)
Click here to register
FDM 3D Printing (LulzBot and Ultimaker 3D Printers)
Click here to register
SLA 3D Printing (Formlabs Form 2 and Form 3)
CNC Milling (Recontech 1312)
Fab Academy
Fab Academy is a fast paced, hands-on learning experience where students learn rapid-prototyping by planning and executing a new project each week, resulting in a personal portfolio of technical accomplishments (from Fab Academy website).
You can join the Fab Academy as a set of courses if you are a student of Aalto University. You can get up to 27 ECTS and get a special price if you want to be on the global Fab Academy graduate list and get a diploma. Look for the following courses on sisu.aalto.fi.
Digital Fabrication I
DOM-E5155
Digital Fabrication II
DOM-E5156
Digital Fabrication III
DOM-E5157
Digital Fabrication Studio
DOM-E5158
Equipment
Aalto Fablab has all the machines to qualify as a real fab lab. Click on the links below if you are interested in a specific machine or choose one of the products.
Computer-Controlled Cutting
Vinyl cutter Roland GTX-24
3D Printing (FDM)
FDM 3D printer Ultimaker 2+ Extended
FDM 3D printer Ultimaker 3 Extended
FDM 3D printer LulzBot Mini (4 units)
FDM 3D printer LulzBot TAZ (2 units)
FDM 3D printer Mehta Heino MHI3D A04
3D Printing (SLA)
SLA 3D printer Formlabs Form 2
SLA 3D printer Formlabs Form 3
Computer-Controlled Machining
CNC milling machine Recontech 1312
CNC precision milling machine Roland monoFab SRM-20
Electronics Workbench
Microscope
Soldering stations
Oscilloscope
Power supply
Electronic components
Logic analyzer
Materials
Here at Aalto Fablab using the machines time is free of charge, but you have to pay for the materials. Payment options include payment with card or an internal invoice. For an internal Aalto invoice we need a project number and cost center code.
Project number. The project is a basic element of the university's internal accounting. All activities take place in projects and almost all accounting exports have a project number.
Cost center. Financial reporting according to different organizational units is based on the use of cost centers. The institution or school is reported on the basis of its cost centers. One Cost Center contains several projects.
Below you can find a list of materials that are usually there. Contact the workshop master to make sure there is enough stock for your project. Please consult the Aalto Fablab Material Guide page for more information.
Plywood (up to 6mm thick)
Acrylics sheets (up to 10mm thick)
MDF (Medium-Density Fibreboard)
XPS foam
Maple, oak and walnut wood blocks
Sticker vinyl
Vinyl for heat transfer
Leftovers