Last month, our Fab Lab helped organize and participated in the third annual Espoo Mini Maker Faire in collaboration with Wärk Ry and Iso Omena Library. The event took place at Iso Omena Library and attracted over 400 creators, young and old, who spent the day learning and playing with technologies ranging from DIY crafts, electronics, projection, sensors, and music.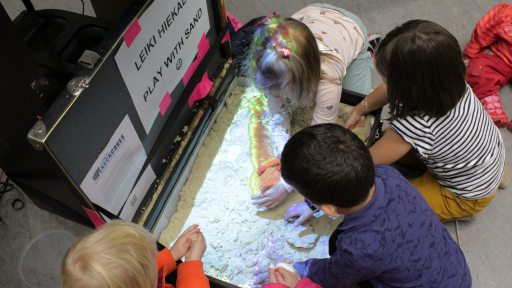 Maker Faires are all-ages events, organized worldwide to showcase and share the knowledge and enthusiasm for the maker movement via hands-on activities and show-and-tell. Our Fab Lab fosters that culture here in Otaniemi, supporting resourceful creators, technologists, and members of the community curious about making things themselves.
You can find the Fab Lab in the Harald Herlin Learning Centre at Otaniementie 9, right outside the new Aalto University Metro stop.