Aalto Studios is delighted to announce the opening of a new cafe, a spin-off of beloved vegetarian/vegan student restaurant, Kipsari, here in Otaniemi at Otakaari 7! Studio Kipsari, as it is called, will open next Monday, 22.1, inhabiting the cafeteria space on our first floor.
Marjo Katainen, who manages the day-to-day operations at Kipsari's main location, is eagerly driving the new restaurant buildout at Aalto Studios. "I'm happy from bottom of my heart that we will be opening Kipsari in Otaniemi now," Katainen says.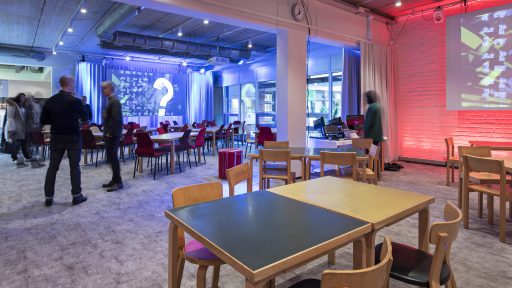 The new restaurant will feature cafe refreshments as well as a soup and salad lunch for students and staff, featuring the celebrated tastes from the flagship Arabia location. "We love to serve healthy food and some Kipsari classics," says Katainen, "to everyone who likes to support student-owned restaurants and wants to eat plant-based food."
Join us at Otakaari 7 and help welcome Studio Kipsari to Otaniemi!
More information (while you wait)
Keep up at our own Studio Kipsari webpage, and follow Kipsari's website and Facebook page for menu information. For behind-the-scenes updates, stay tuned to their Instagram account.