For a few years now, we've been designing a new building to provide media production and event resources for all Aalto University. Finally, in February 2022, ground work on the construction site of Otakaari 2A has begun—right at the center of the Otaniemi campus.
We provide more details on our plans on the project page for new facilities. The campus real estate services (ACRE) also provide a page for the construction project, with broader information on all the new buildings in the vicinity, links to the architect SARC and the construction company NCC.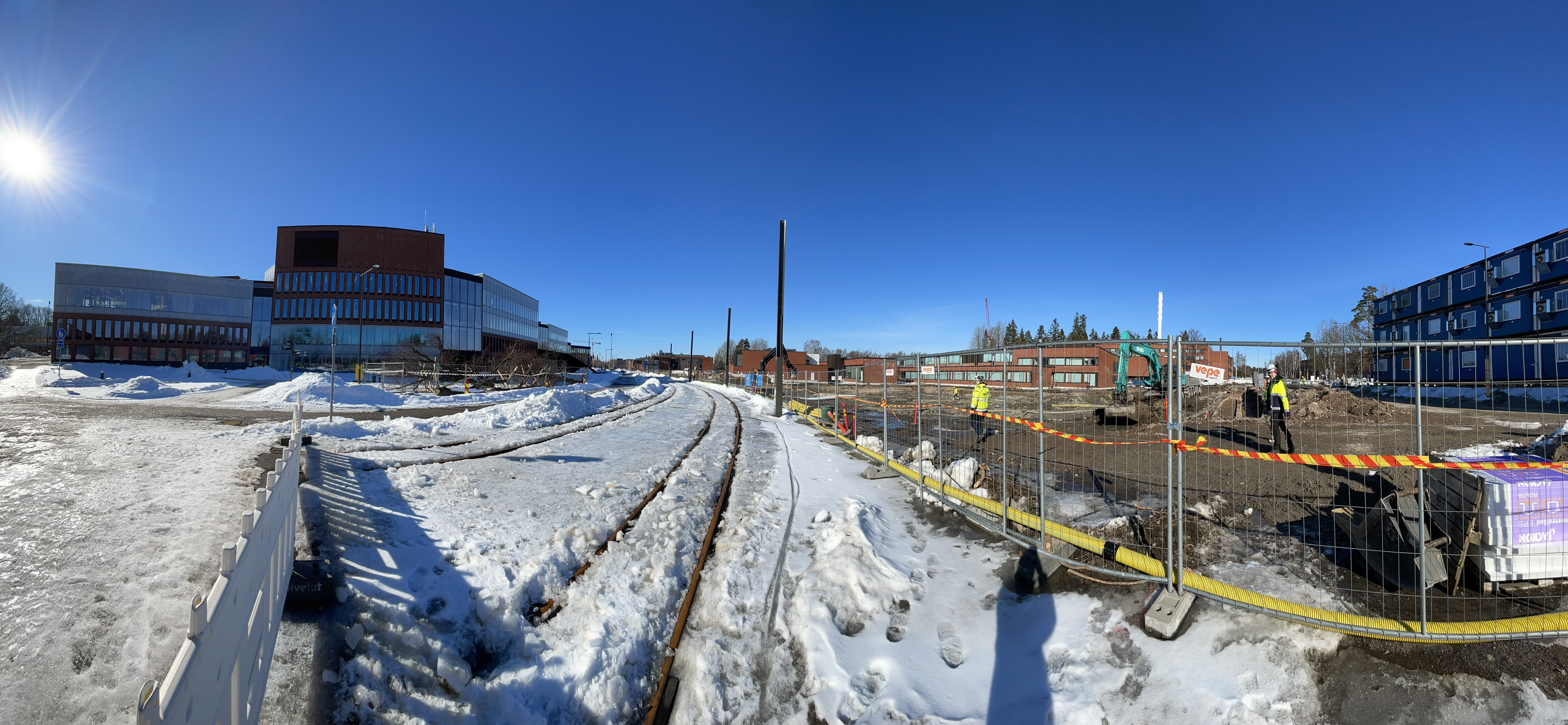 We're still tweaking a lot of details regarding the equipment and services provided, so now is a great time to familiarize yourself with the plans and reach out to us with your ideas and comments.
Untitled
Residing across the street from the ethereally named Väre building, we'll need something better than OTK2A to go by. Hence, a naming competition! Submit a winning proposition and receive an iPad for your efforts.
Find out more on the competition page and act before May 5th