What would you include in a brand new building dedicated to media?
We are working on just that and would love to get your input now, when some things are still on the drawing board. In 2024, the new media centre will open its doors next to the new Väre building, right at the heart of the campus. Known earlier only as Otakaari 2A, a naming competition has now officially named it Marsio.
Branching out from the downstairs central event space and visitor center, the facility hosts a large movie theatre, an event studio and increasingly more dedicated media production spaces on three floors, for all Aalto to use. Have a look at this detailed presentation for a snapshot of the design process.
To complement these functions, we're also renovating a majestically large space at Otakaari 5L to house large scale media production and material workshops, including Aalto Fablab.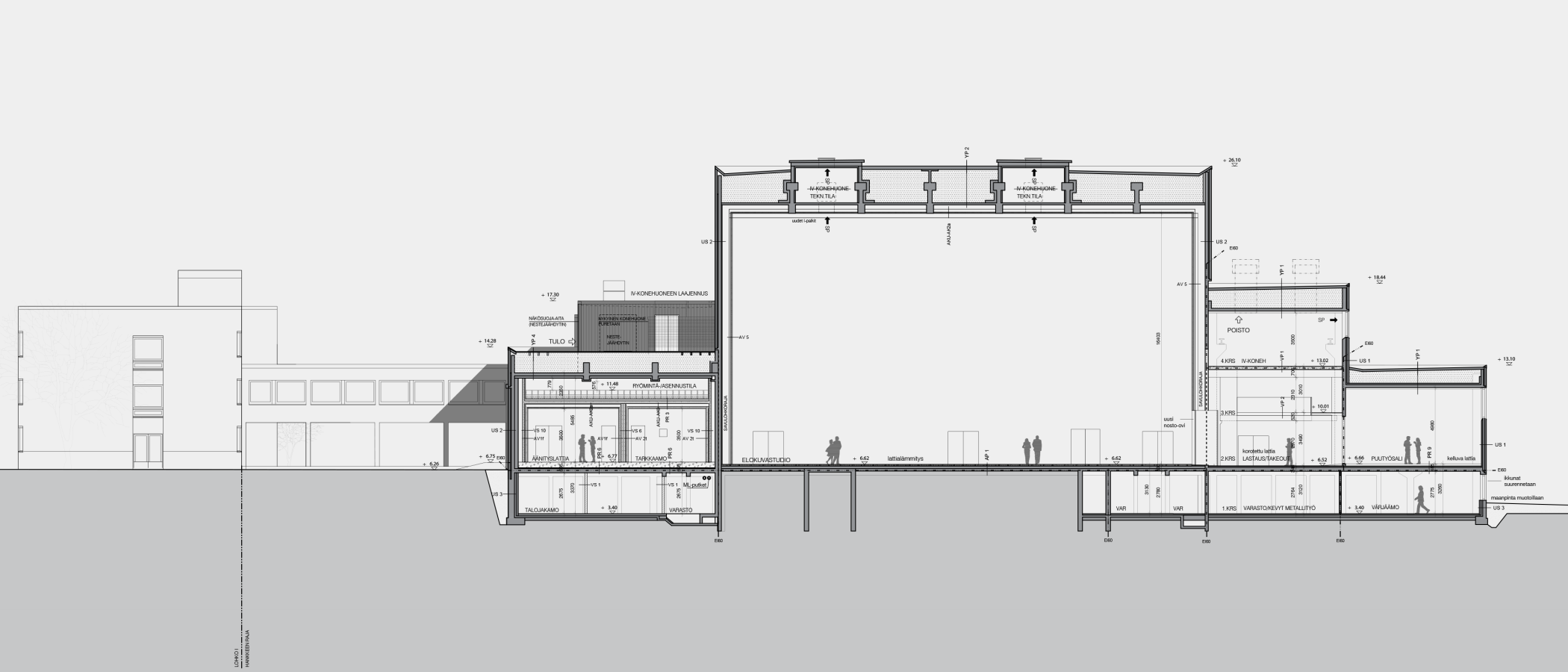 During all this construction, we'll continue prototyping and researching this future facility using our spaces at Otakaari 7, at the Harald Herlin Learning Centre, at Maarintie 8, and around Helsinki at our satellite facilities in Roihupelto and Kallio.
Initial Roadmap to 2024
We've moved from initial research into actual architecture. Here's how we're pacing ourselves.
Spring 2017 – Spring 2018 : Done
Concept Development
Spring 2018 – Autumn 2021 : Done
Primary planning phase
2022 : In progress
Ground construction has begun
2022-2023
Building construction
2023
Technical installations
2023-2024
Grand Opening of New Building
Marsio Live
Real time camera feed from the construction site.
Get involved
Send us your ideas and questions. Even better, invite yourself over and we'll host you and your team for a joint planning session. Student groups, department faculty, research teams, commercial partners-to-be; don't be shy. This is a time to act, so contact us for more details, then find us here at Otakaari 7.