A hybrid is a simultaneous on-site and online event experience. It works just like a TV studio, but for streaming.
The biggest difference to any other event space on campus on the Hybrid stage we think online first and see the event as an audiovisual production.
As one of the developments taking us closer to the future event space, which will be built in Otakaari 2A, the Hybrid Stage Pilot has started on Harald Herlin Learning Center's K-floor.
With the Hybrid Stage, it is possible to organize events tailored for simultaneous online and on-site participation. Furthermore, it enables reaching a larger audience by opening local events to a global crowd. The purpose of this space is to build digital event concepts that make use of professional audiovisual technology solutions in an efficient manner but with high quality.
This state-of-the-art hybrid event setup has a wall of video monitors as a background, and stage lighting and in terms of audio, the distributed speakers allow perfect control of sound levels throughout the space. A variety of angles for covering the event is achieved by four high-quality robotic cameras.
The site can accommodate max. 70 people seated with a good view of the video wall. (The K-floor is an open library space and cannot be closed for the event)
Hybrid Stage Video
For who?
The Hybrid stage pilot primarily serves the Aalto University community and its extended network of partners.
Suitable for the hybrid stage are, for example:
New, innovative, and interactive ways to popularize science, art, and technology by opening the event to a broader audience with…
Smaller panel discussions
Researcher and expert interviews and keynote speeches, such as a presentation to the general public by a top visitor to a scientific conference
Publication of research results of Aalto University and research networks
Smaller international seminars and symposia, and conferences or parts thereof
Digital demos and interactive demos
Events that enrich the social life of the campus and beyond online
Please consider that your event is something that is a window to Aalto university for a wider audience. The best suited for the stage are ted talk type of speakers with strong but simple visuals, interviews, and small discussions. All events should have a moderator/host.
Not suitable for the hybrid stage are:
Basic education lectures
Private events, private parties, solemn seminars for individuals
Staff training and events that only target internal staff audiences
Unilateral political or religious occasions
Events asking for an entrance fee
Events that have no online presence or the presence is secondary
Instructions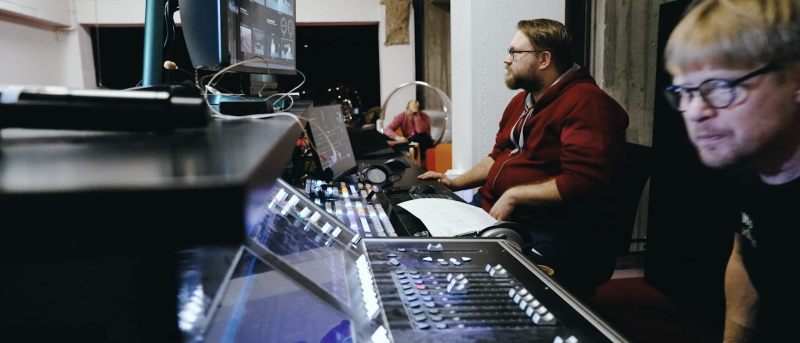 Instructions for Organisers 
In order to visualize how the Hybrid Stage works, you can think about a TV show with an onsite audience… …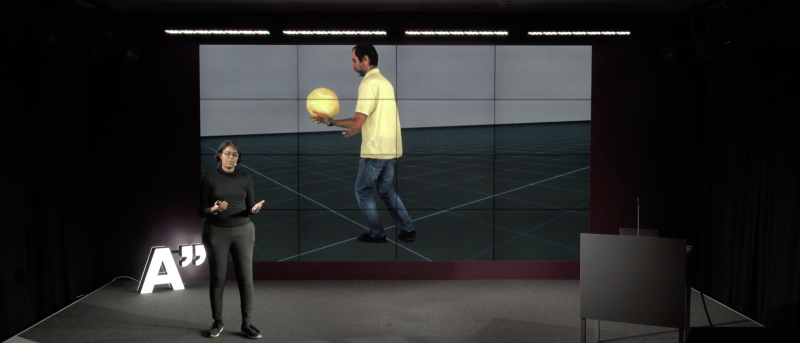 Instructions for Speakers
The best suited for the stage are ted talk type of speakers with strong but simple visuals, interviews, and small… …