The best suited for the stage are ted talk type of speakers with strong but simple visuals, interviews, and small discussions. All events should have a moderator/host.
Please send your presentation before the event if you have audio or video components. The deadlines for these will come from event organizers.
We need to go through technical compatibility with the stage technology as this studio setting is not your regular auditorium. By sending your presentation in advance you also have time to modify the components if there are any issues. Also, if you are able to send them early, we are able to provide you with your notes on the front monitor.
If you haven't experienced a tv-production before, please make sure you go through a short technical rehearsal with the producer prior to the event.
Guidelines:
Always speak to the microphone and please hold it close to your mouth.
Please do not turn your back on the audience or the cameras.
Please do not point to the video wall behind you as you automatically turn your back to the audience and the cameras. The stream audience cannot see what you pointing at.
Please stay at the marks given at the rehearsals.
What NOT to wear:
All Black (parts of the stage background are black so you will not be very visible from the background)
White (this easily "burns" in the footage)
Stripes or fabrics with small patterns can cause a fizzy effect on the camera.
The venue has a 4K screen (16 x 55 inch Samsung screens) – all images and videos should be high resolution in your Powerpoint (3840×2160). Also, videos need to be original files, not video links. The ratio is 16:9.
Please include everything as files in your presentation.
Try to avoid having too small images etc. on your slides. One large photo per slide is preferred.
Please consider that your font size is larger than normal starting from 50pt for titles and 28pt for text. Please also center your text in the middle of the slide. Please avoid putting information at the right lower corner as the speaker booth covers a little bit of this end of the screen for the on-site participants.
Please avoid detailed and complicated graphics.
Please only use images, music, and video materials that you have full copyright ownership.
Please use the Aalto Powerpoint templates when possible and follow the brand guidelines.
And last but not least we have an NDI based professional streaming system so you cannot connect your own laptop in it and currently we ONLY accept presentations as Powerpoints or PDFs.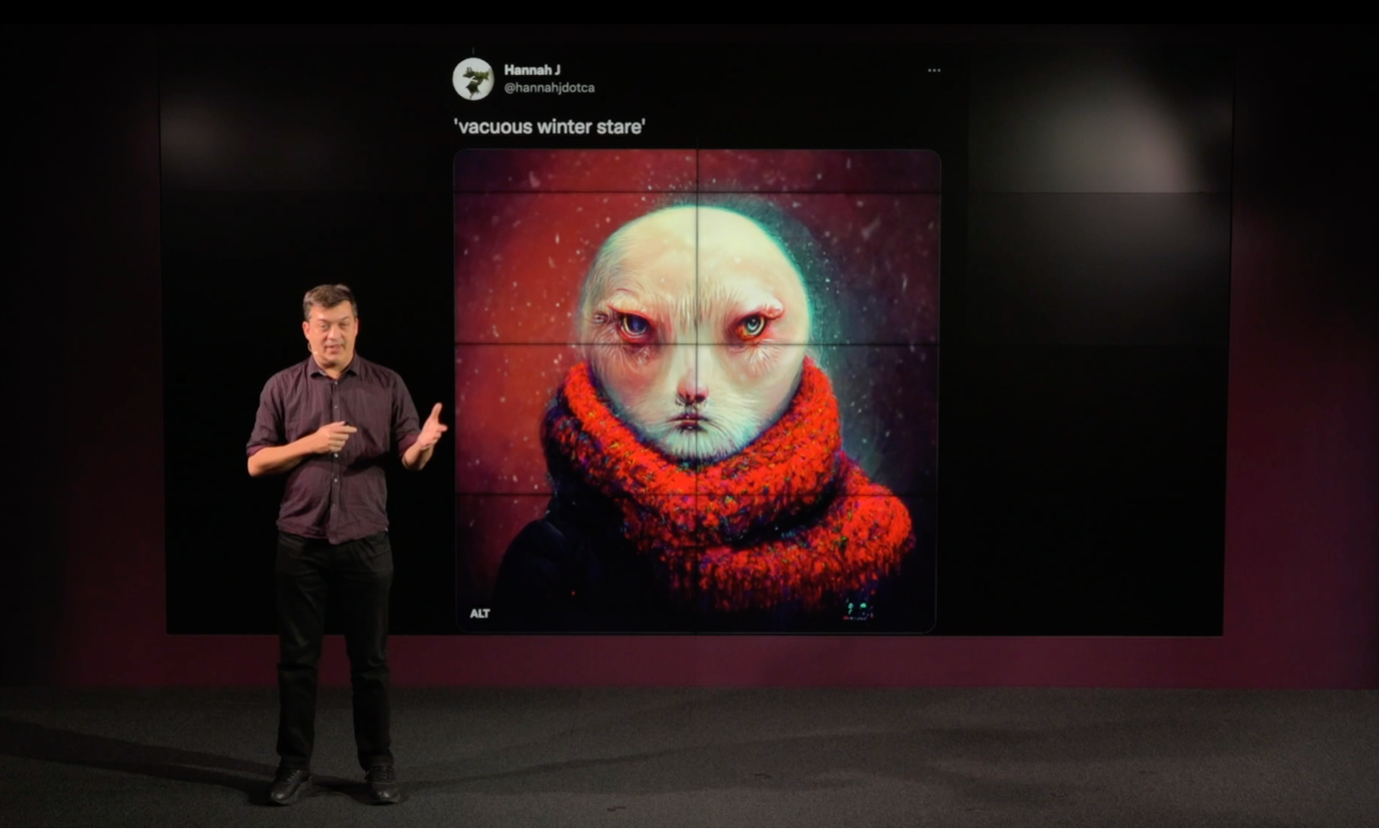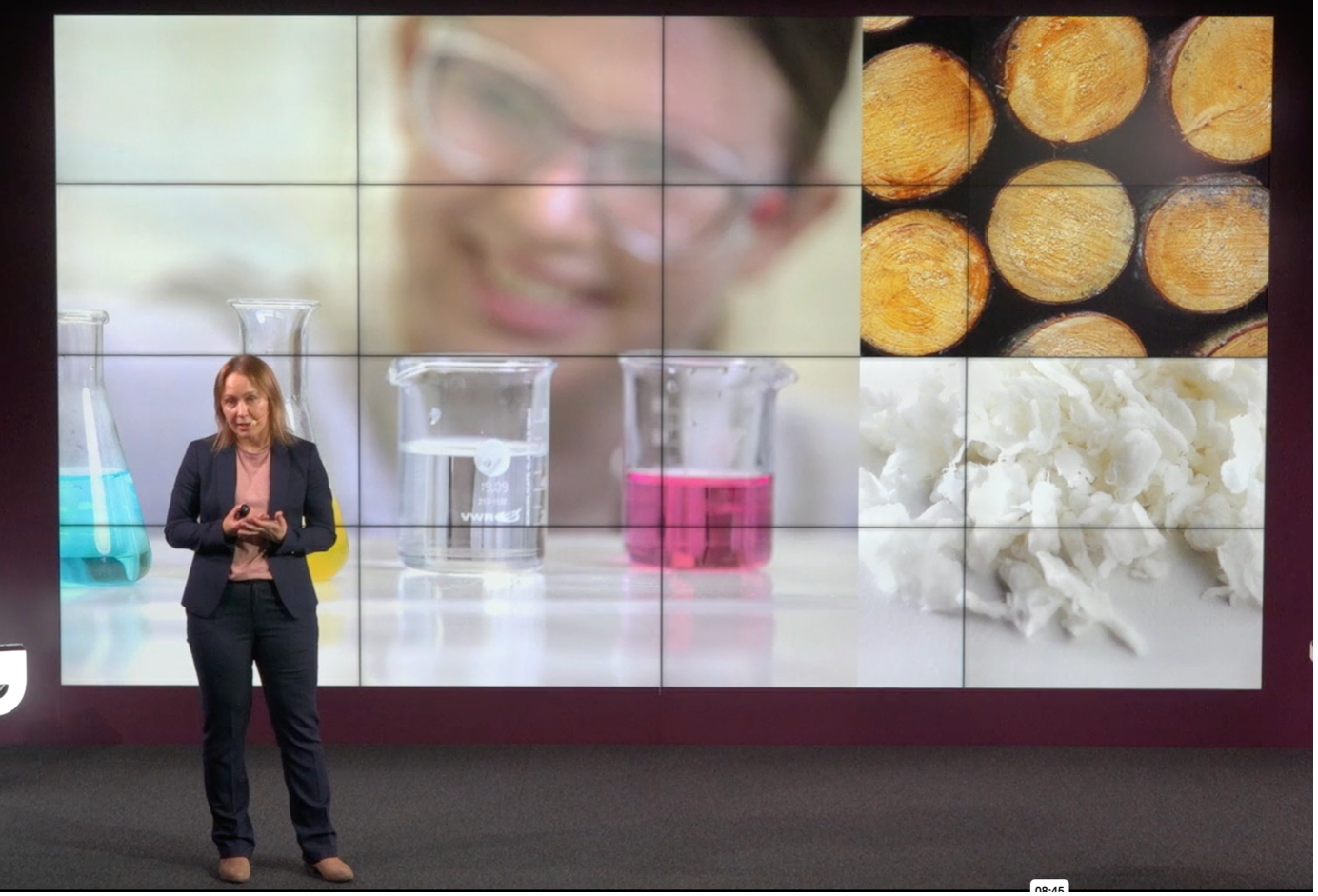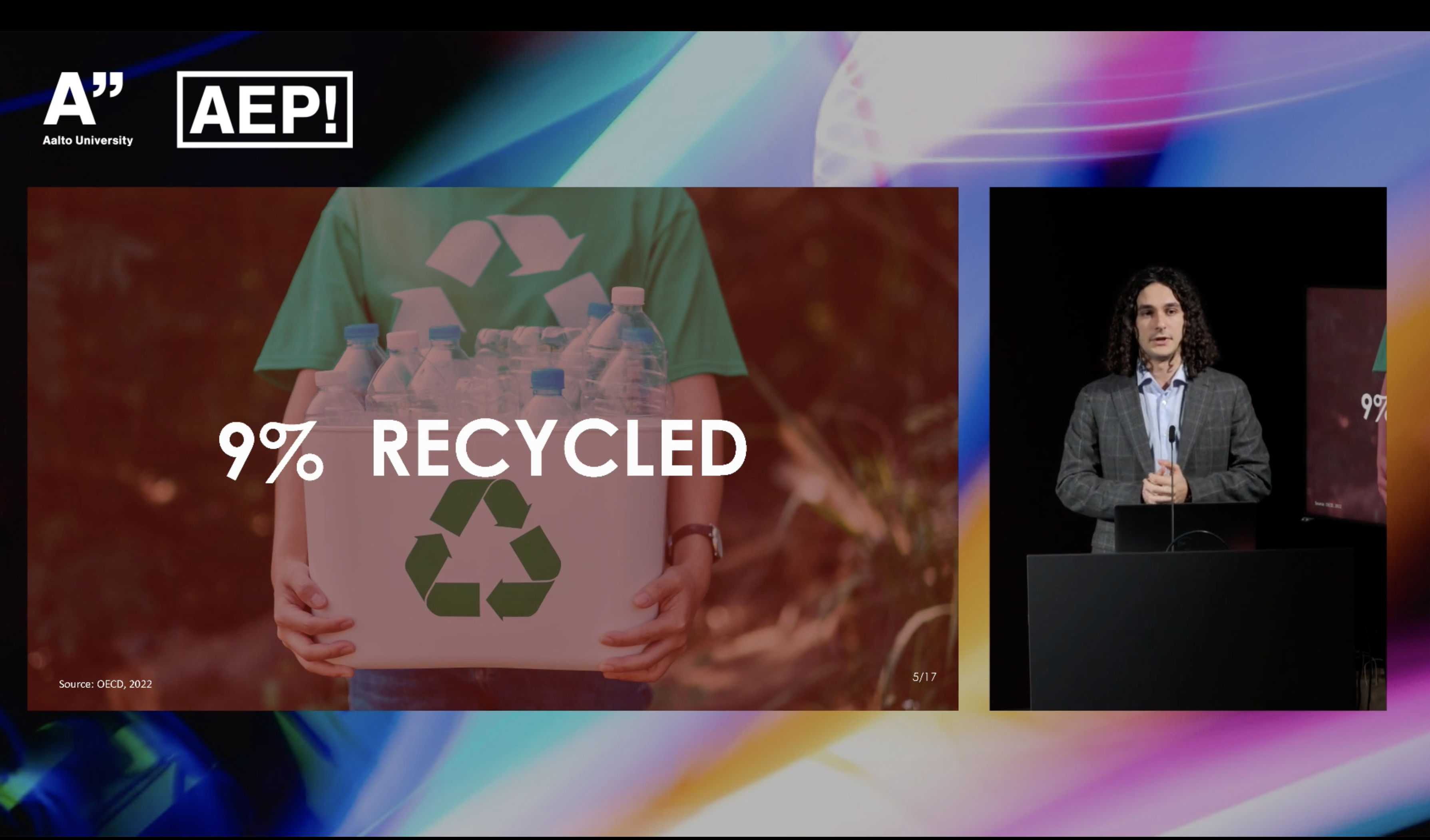 Remote Speakers
We will send you a Teams invite for a technical check-up and for the actual event.
You will be on the large screen at the event location and either full screen or in a presentation mode in the stream.
If your presentation contains video or audio you need to send it to us 2 days beforehand so we can implement it in the stream. This is to avoid audio lag on location and especially in the stream.
If your presentation deck is only text and still images you can share it normally.
We are also able to have panel discussion with remote participants as in the picture below.