Last Friday, more than 70 researchers, artists, practitioners, and students interested in virtual and augmented realities joined us and the Aalto Digi Platform for a morning of presentations, discussions, demos and breakfast at Otakaari 7.
After an introduction from professor Jaakko Lehtinen,the morning began with Vinh Truong of 3D software organization Umbra, and continued with Jukka Huiskonen, of Fake Graphics. The two speakers gave the gathered attendees a peek into what particular AR/VR area they're tackling at the moment. Truong and Umbra are focused on different applications of AR technology, while Huiskonen is exploring collaboration.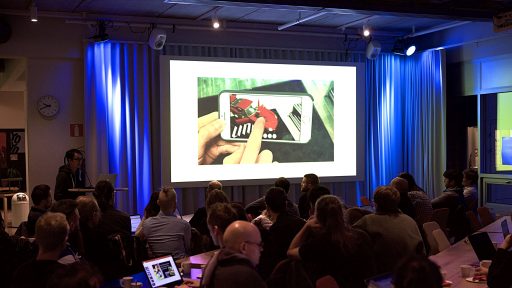 Following that, researchers from a variety of research groups at Aalto, including researchers from the School of Arts, Design and Architecture as well as the School of Electric Engineering, among others, shared about their experiences with AR and VR development. The attendees stuck around to dive into the various VR and AR experiences arranged in Aalto Studios' canteen area and VR Studio.