VR & 360° Clinic
Alberte Bang
(This post refers to a past series of events, which at the time are not being organized)
The VR & 360° Clinic offered help for education-related virtual reality and 360° photo/video projects. This was an open walk-in event, no registration needed. During the sessions, you had the possibility to talk about your projects with our expert, or simply explore different VR and 360° techniques. Based on your needs we also arranged individual sessions specifically for your project.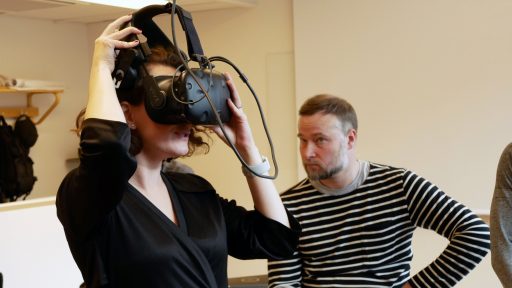 Examples of 360° support:
How-to's for using 360° cameras & editing 360° video material
Introduction to creating 360° videos, 360° photos, and 360° maps
Help with adding additional content in your 360° material
Recommendations for platforms and tools
Showcasing exemplary 360° material
…
In special cases, we can also offer help with filming material.
Examples of VR support:
Recommendations on interaction and interface design in VR
Debugging of VR applications
Bringing your 3D models into VR so you can experience them in real scale
Showcasing exemplary VR material and applications
…
Please note that we don't offer support for programming related issues such as using Unity or Unreal Engine.
WHERE:
The VR & 360° Clinic sessions were held in Harald Herlin Learning Centre in the VR Hub (K floor). The space is equipped with two computers with HTC Vive Pro and HTC Vive. Additionally, we provide an Oculus Rift, Insta360 Pro, and Insta360 One. Let us know if you need any other equipment for your session.