The RØDECaster control surface is at the heart of all audio operations in the A Pod. Whether you're recording directly in-device or using the iMac, or listening to anything, here's where we start.
Condition the air condition
The room has an adjustable air conditioning unit, which can be used between sessions to freshen up the air.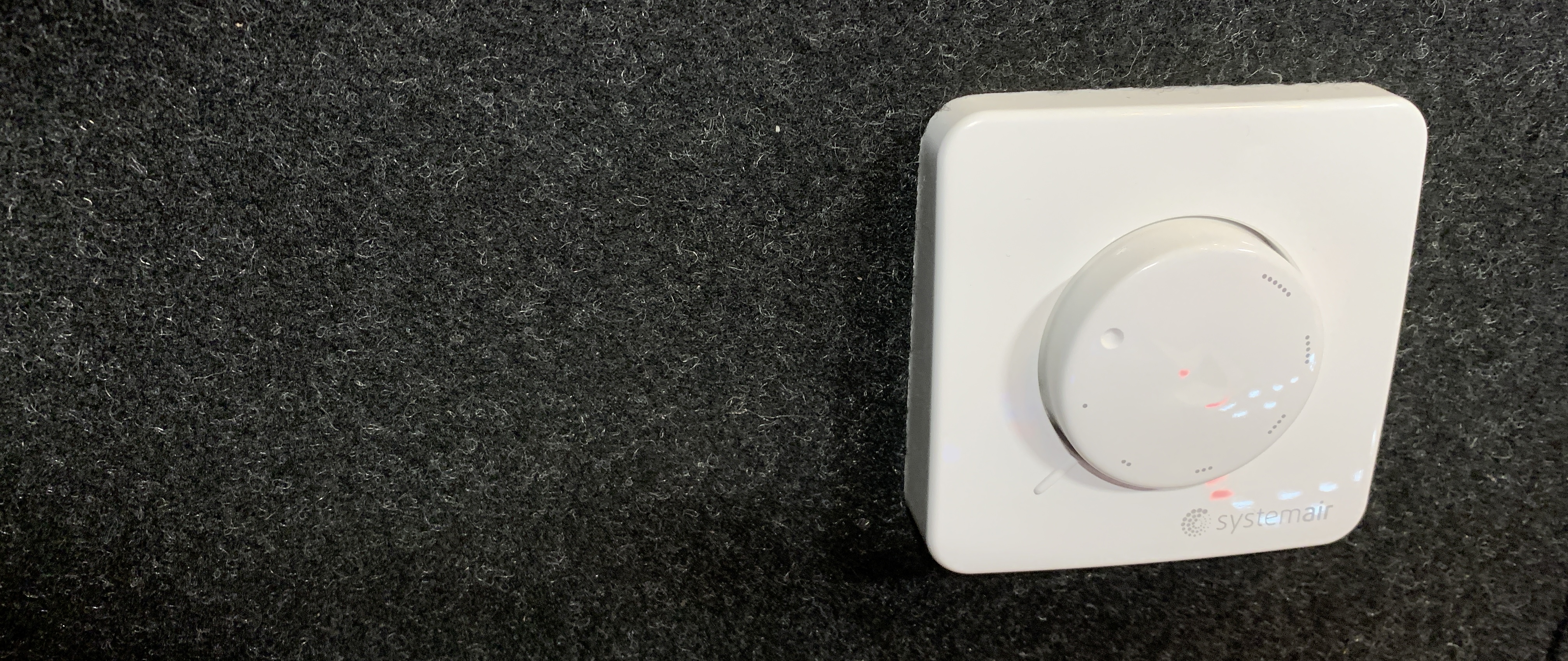 It can be quite noisy, so turn it down while recording.
Setting the outputs at a safe level
Getting surprised by a loud sound or microphone feedback is not a fun way to start a session, so let's get to know the output controls first.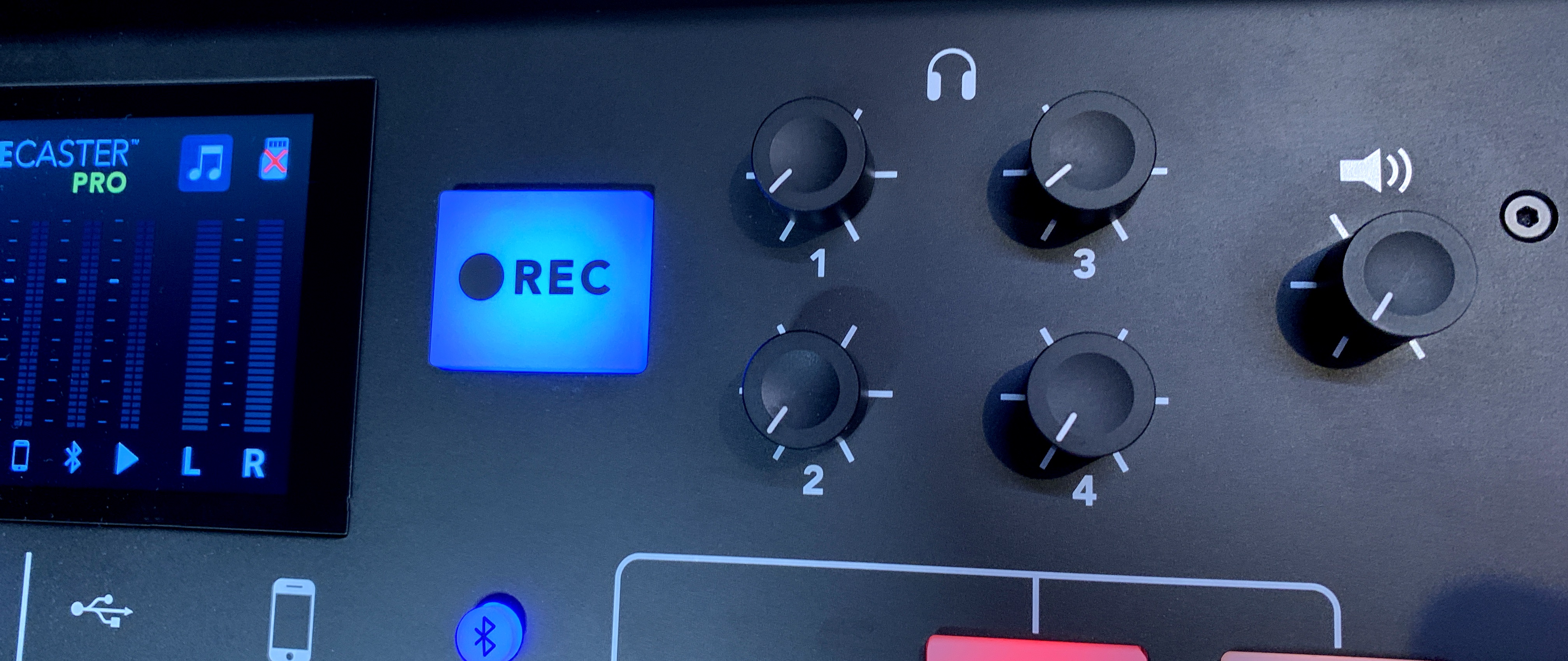 Speakers
The pair of Genelec speakers is controlled by the single rotating knob a with a speaker symbol. Set it to zero as shown.
When using the microphones for recording, the speakers should not be used, as it would create unpleasant feedback.
Headphones
The pair of headphones, found close to either microphone, are controlled with the the four rotating knobs under the headphones symbol (see picture above). Set them to zero as well.
Headphones aren't needed when recording in-room audio, but if you have an external sound source, such as a person calling in via Skype, you'll need them.
Setting the needed inputs at a good level
The RØDECaster interface has 8 sliders for controlling the level of incoming sound from different sources. Set them all to zero to begin with. Then, depending on your needs, you'll set the desired inputs at a default level and adjust as needed.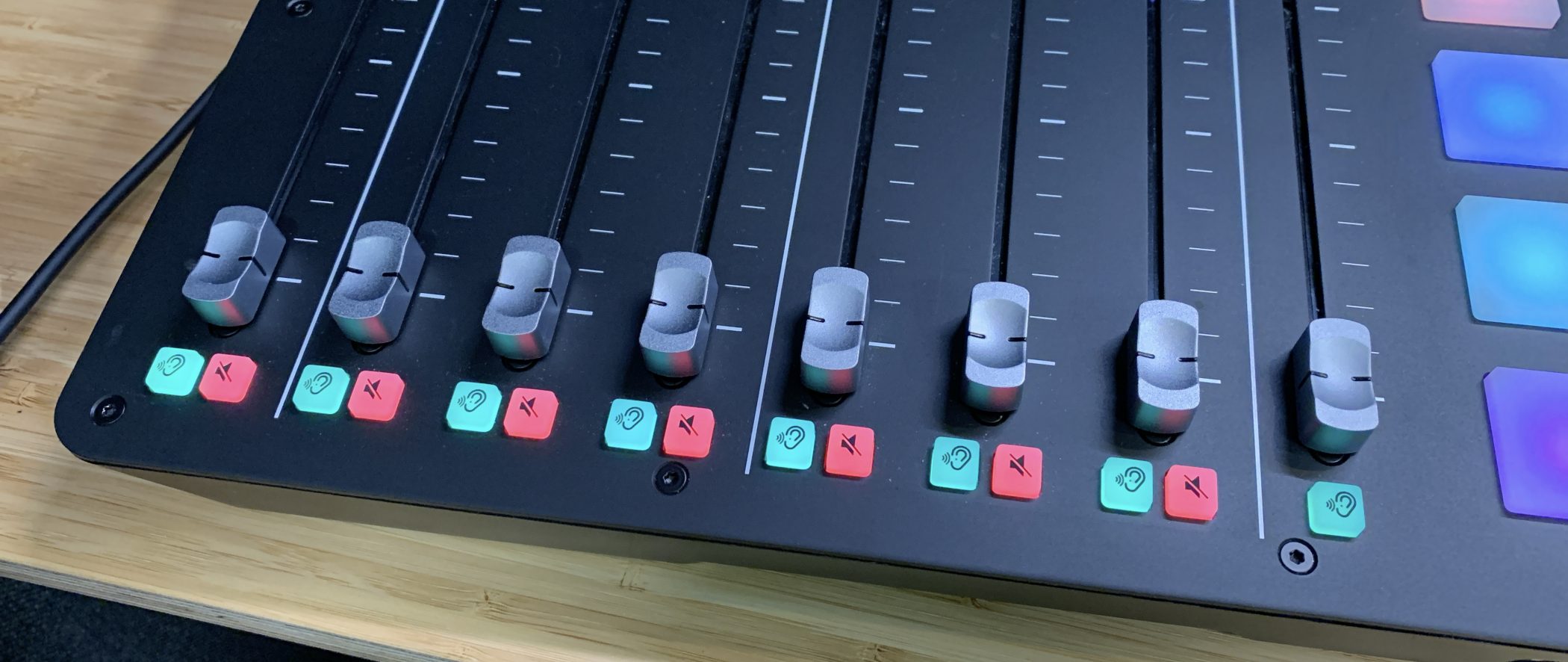 Microphones
The A Pod microphones correspond with sliders 1 and 2, so for a typical interview scenario you'd set them like this: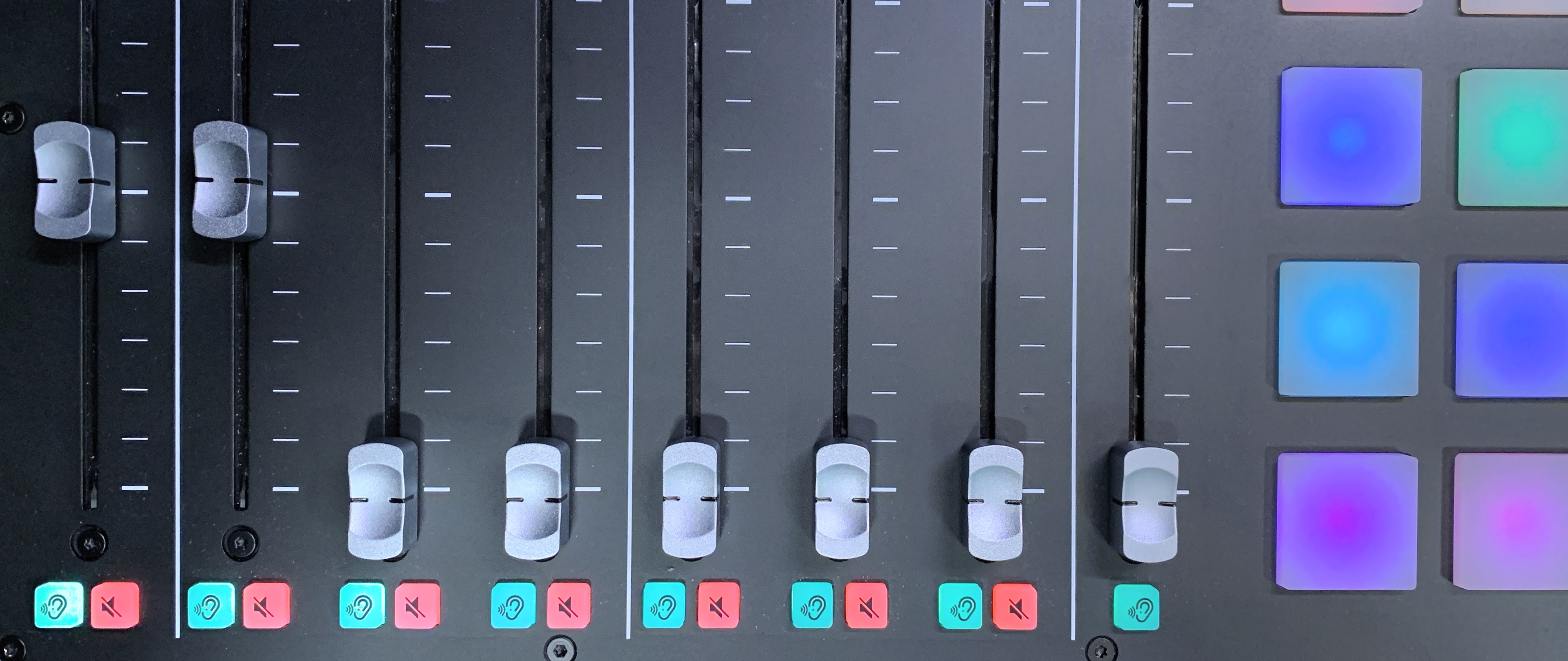 Try speaking into the microphones and observe the level meters on the RØDECaster interface light up to indicate incoming sound.
Other sources
The remaining six inputs on the interface are:
3 & 4 : Additional microphones that can plugged in the table top patch bay
USB symbol : Sound output from the iMac
Phone symbol : Device plugged in to …
Bluetooth symbol : Device paired with the interface (your phone, for example)
The 8 pads for jingles, special effects and pre-recorded clips